Fancy being scared out of your mind this Halloween?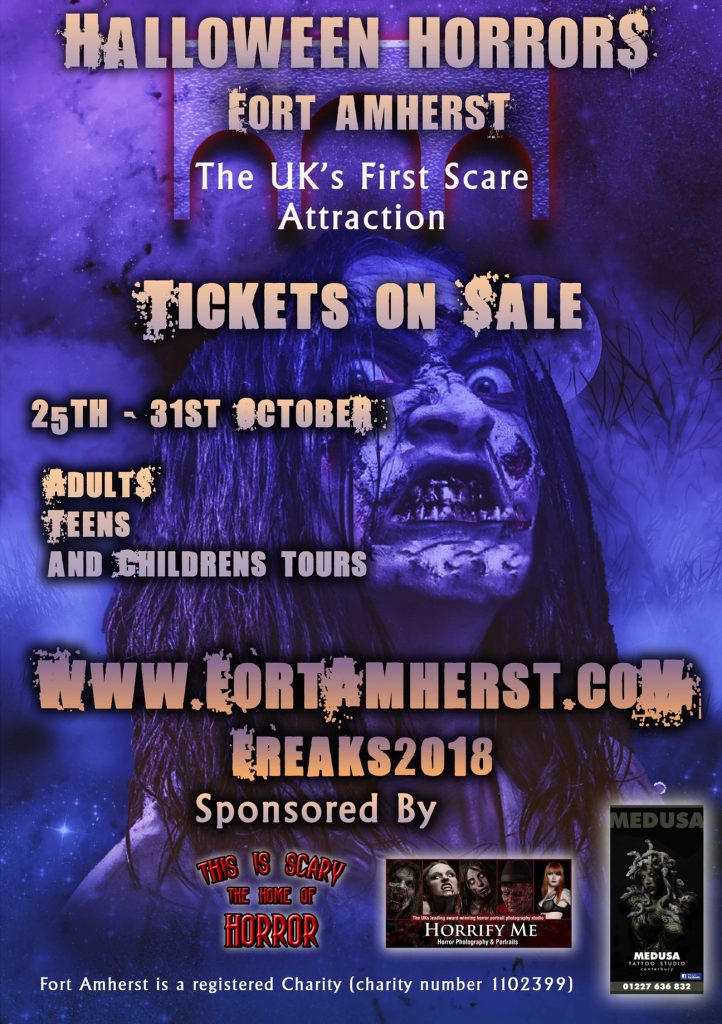 Fort Amherst Halloween Horrors established 1983 is the UK's longest running Scare Attraction, and has long been known for being a fairly extreme Halloween attraction. Doing things that no other Scare attraction will do. Over the years they have produced almost everything scary you can think of.
They are now celebrating 35 years of scaring. That's a long time.
Halloween Horrors was started by a handful of volunteers at Fort Amherst raising money for charity to keep the historic English Heritage site open and to this day it is still run by volunteers raising money for charity. They now have around 200 volunteers all dedicated to scaring you!
The screaming starts this year on the 25th October and doesn't end until to 31st October 2018 – but thats just the screaming, the mental scars will never end.
In 2015, they won an award from Scare Tour for Outstanding Achievement in Scare Entertainment, so go along and have some fun with the Freaks of Fort Amherst!