HorrorConUK's annual Scareplay Costume Competition is back again and is looking for contestants to feed on!
In charge of the chaos once again will be the one and only Bunny Galore,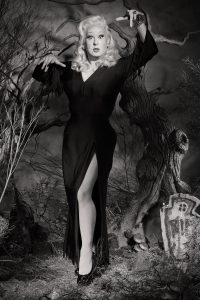 our favourite Mistress of Ceremonies, who will demonstrate how to strut your stuff for the audience and head up the judging panel, which in past years has included the American Werewolf himself, David Naughton; Horror author Shaun Hutson as well as some of our own favourite Cosplayers.
Places are limited but it's great fun, so if you're all set for stage fright Enter Here Now!!   It's free to enter and there will be some great prizes courtesy of our Scareplay hosts & sponsors This is Scary.