Henriksen has had supporting roles in a variety of films, including Dog Day Afternoon (1975), Close Encounters of the Third Kind (1977), Damien: Omen II (1978) and The Visitor (1979). He played Police Chief Steve Kimbrough in Piranha Part Two: The Spawning (1982), astronaut Walter Schirra in The Right Stuff (1983) and Vukovich in The Terminator (1984).
In 1986, Henriksen played the heroic android Bishop in Aliens.  Henriksen reprised the role of Bishop (as well as Bishop's unnamed human designer) in Alien 3 (1992). He also played the character on which Bishop was based, Charles Bishop Weyland in Alien vs. Predator (2004).
In 1987, he portrayed Jesse Hooker the leader of a tribe of murderous redneck vampires in Kathryn Bigelow's cult film Near Dark. He then followed up with Pumpkinhead, which was also the directorial debut of Oscar-winning special effects wizard Stan Winston.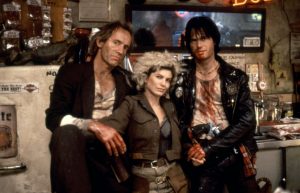 In the 90s Henriksen was cast as hunter of human's in John Woo's American action debut Hard Target. He was also cast as a cocky gunslinger in director Sam Raimi's The Quick and the Dead.
In 1996, Henriksen starred as Frank Black in the popular television series Millennium, created and produced by Chris Carter, the creator of The X-Files.
He has also had many other roles in TV & film such as The X Files, Hannibal, The Strain, Criminal Minds and The Blacklist, Scream 3, The Mangler 2, Jennifer's Body, Stung, Mom and Dad and in October 2018 Henriksen was signed for one of the leads in Falling, the directorial debut from actor Viggo Mortensen, who also wrote and produced the film.
Autograph Price £45
Photo Shoot Price £45
Photo Shoots are limited.
All guests are announced are subject to cancellation. 
Biography Courtesy of Wikipedia & Imdb