Scout Taylor Compton began her acting career with an appearance in the film A.W.O.L. with David Morse. She has had a number of roles in both television and film including Ally McBeal, ER, Frasier, Charmed, Nashville, Major Crimes, Grey's Anatomy and CSI: NY.
In 2001, she had a recurring role as Clara Forrester, the younger sister of Dean Forrester (Jared Padalecki) in the television series Gilmore Girls, appearing in a total of four episodes until 2004. Taylor-Compton was nominated for "Best Performance in a TV Series – Recurring Young Actress" for her portrayal of Clara.
In 2007, Taylor-Compton appeared in the film An American Crime with Catherine Keener & Ellen Page which told the horrific true story of suburban housewife Gertrude Baniszewski, who had kept teenage girl Sylvia Likens locked in the basement of her Indiana home during the 1960s.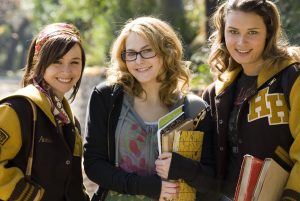 In the same year Taylor-Compton then went on to portray Laurie Strode in Rob Zombie's remake of the John Carpenter's horror classic Halloween. She endured a long audition process, but as director Zombie explains, "Scout was my first choice. There was just something about her; she had a genuine quality. She didn't seem actor-y." Halloween (2007) currently stands as the 2nd highest grossing overall film in the Halloween franchise.
She starred in the television movie Love's Unfolding Dream, which premiered on November 24, 2007, and in the Butcher Brother's horror film April Fool's Day, a remake of the 1986 film of the same name. In 2009, Taylor-Compton starred alongside Helen Mirren, Bryan Cranston & Joe Pesci in Love Ranch. And then went on to appear in the film Obsessed with Idris Elba & Beyoncé Knowles.
Taylor-Compton reprised her role as Laurie Strode in Halloween II (2009), a sequel to the Rob Zombie's 2007 film.
In 2010, she appeared in The Runaways, where she played Lita Ford, alongside Kristen Stewart & Dakota Fanning.   In 2017 she had lead roles in horror films Feral and Ghost House (currently streaming on Netflix).  And in 2018, Cynthia and Edge of Insanity.
Biography courtesy of IMDB & Wikipedia
Autograph Price £20
Photo Shoot Price £20
Photo Shoots are limited.
All guests are announced subject to cancellation.