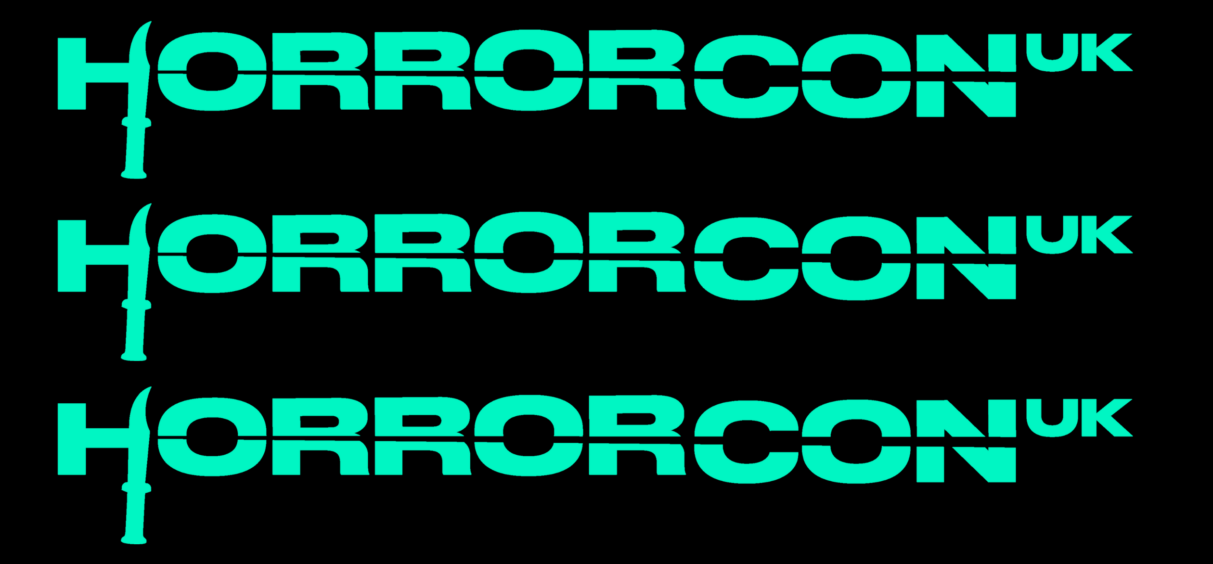 Blog

A Scream of Gratitude! Thank You for Attending HorrorConUK 2023!
As the eerie fog lifts and the darkness subsides, we find ourselves reflecting on the unforgettable weekend that was the busiest HorrorConUK to date! We would like to take a moment to extend our appreciation to each and every one of you who joined us in celebrating the macabre, the thrilling, and the downright weird! Your presence contributed to making this event a resounding success!   From the bottom of our horror-loving hearts, thank you for attending HorrorConUK 2023!
From the very moment the doors creaked open, it was clear that this year's HorrorConUK would be one for the books. The palpable excitement that filled the air as you all eagerly streamed into the event was electrifying. The venue pulsated with an energy, and your enthusiasm set the stage for one hell-raising experience!
It was a pleasure to witness the hive of activity within the convention halls at Magna. The crowded exhibition areas were abuzz with countless ghoulish treasures, where vendors and artists showcased their macabre creations and wares. The atmosphere was alive with the sounds of delighted screams, animated conversations, and shared gasps of horror, all blending together to form a cacophony of delight!
A huge part of the HorrorConUK lies in the presence of our guests. We express our thanks to Doug Bradley, Heather Langenkamp, Graham Humphreys, Eileen Dietz, Jonathan Breck, Simon Bamford, Barbie Wilde, Nicholas Vince and Richard Brake who graced us with their talent and time. Their insightful Q&A sessions lead by Tony Earnshaw & Darrell Buxton, the autograph signings, and photo opportunities added an extra layer of awesome to the event!  We would also like to thank David Alnwick for his magical performance!
One of the most remarkable aspects of HorrorConUK is the vibrant community it brings together. Our horror-loving family, made up of cosplayers, horror enthusiasts, and industry professionals, truly represents the heart and soul of this event. Your passion for the genre and your unwavering support continue to inspire us year after year.  The sight of the imaginative and intricately designed costumes roaming around was nothing short of awe-inspiring. The interactions, shared recommendations, and genuine camaraderie that flourished during the event made it a truly unforgettable experience!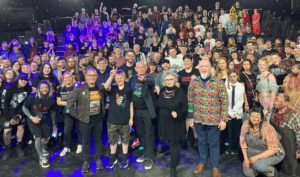 Behind the scenes, our team worked tirelessly to make this event a reality. To the dedicated helpers, traders, security personnel, and everyone involved in making HorrorConUK such a successful show, we extend our appreciation. Their commitment, professionalism, and attention to detail played an integral role in creating an immersive and safe environment for all attendees.
We would also like to thank our sponsors Mad About Horror, Bleading Marvelous and Cineworld for their generous support.
We hope that you left the convention with memories that will haunt you fondly for years to come. We are already excitedly planning for next year's event, eager to bring you an even bigger, better, and bloodier HorrorConUK!
Until we meet again, stay immersed in the world of horror, keep embracing the darkness, and remember to always look over your shoulder!
Wendy & Gill (Convention Directors) x