Join us in The Phoenix Rooms on Saturday and Sunday where we will be screening a number of specially selected international short horror films.   The screenings are free to attend with your HorrorConUK event ticket.  So come, soak in and support some great independent horror by the filmmakers of the future!
Saturday 21st May 2022



12:00pm Film Screening 1
Dolls of the Void | UK | Dir: Tavarna Caris Garvey | 8 mins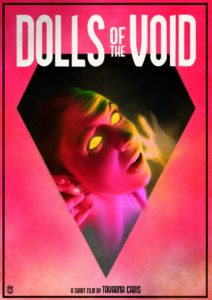 Three desperate women attempt to fill the void inside themselves with lies, terror and treachery.
A Dazzling web of Drama! Decadence! And Death!
Dance of the Porcelain Demons | UK | Dir: Cat Watson | 14 mins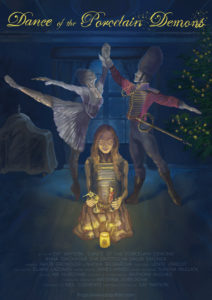 One fateful Christmas morning, Clara receives a pair of beautiful porcelain dolls, a soldier and ballerina. Clara slowly begins to lose control of herself, acting out in ways neither she nor her parents understand. Her parent's frantic attempts to help only push Clara further into the dolls cold porcelain embrace. As Clara's world unravels she is left with one question, whether to fight her demons or dance with them.
Finally, their world shatters forever…
Me & My Shadow | UK| Dir: Steve Call | 5 mins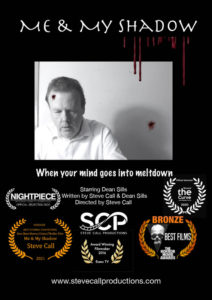 Karl has lost his job and his wife has left him. He is suffering from depression and suicidal thoughts, hearing voices in his head and seeing hallucinations.
1:00pm Film Screening 2
Goldblooded | USA | Dir: Tom Skowronski | 9 mins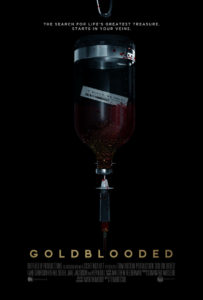 A homeless drifter with traces of pure gold in his blood accidentally unleashes his secret while experimenting with extraction methods and everyone wants in on the fortune.
Dog Skin | UK | Dir: Thiago Teixeira | 13 mins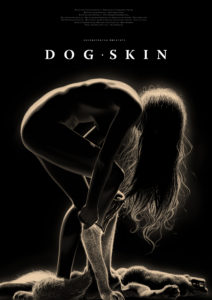 A man is haunted by visions of a dog that transforms into a mysterious woman every night. As he loses his grip with reality, his obsession takes a dark turn. Based on a fable from the Indian Folklore.
2:00pm
Dark Ditties Presents "Dad"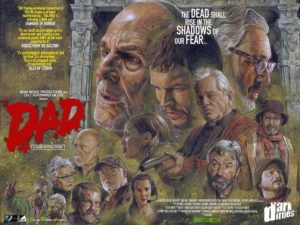 David is a young man who is fighting for survival in a world destroyed by a Zombie apocalypse, caused by The Risen Word Cult Leader Tyberius Krane. Lost in the woods with his father Terry who suffers from dementia, David soon finds another group of survivors who then seek shelter at the infamous Benoit Mansion. The mansion holds secrets from David's past and the mysterious Dr. Edward Brunner may be the only one who can unlock them.
Sunday 22nd May 2022



12:00pm Film Screening 1

Black Mass | UK | Dir: Scott Lyus | 11 mins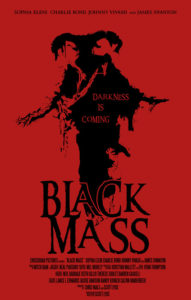 A bereaved family, a father and his two adopted daughters, try to come to terms with the loss of their mother; all while haunted by a dark presence known as Darkness.
Nom | Spain| Dir: Angel Hernandez Suarez | 10 mins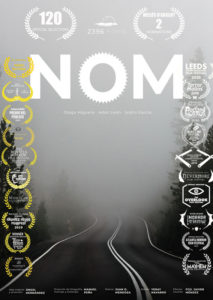 An old cyclist sets off on a last journey with an uncertain end.
1:00pm Film Screening 2
Look Twice | USA | Dir: Kyle Wilson | 7 mins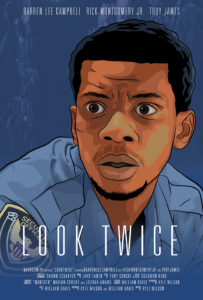 A night surveillance security guard spots a trespasser on the property; then regrets grabbing their attention once he realizes the intruder is paranormal.
Azrahel | USA | Dir: Harry Valentine | 6 mins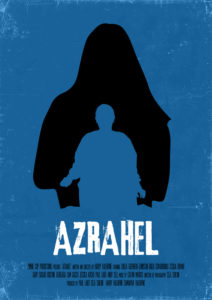 When Dr. Lopez brings Vivian to the morgue to identify her son, she learns that there is no limit to what a mother will do — and no force she will not turn to — to bring back her child.
Express | USA | Dir: Nimi Lkhagva | 12 mins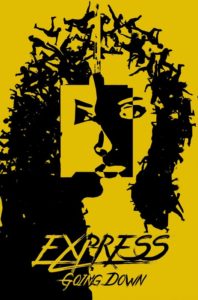 Tonight is the night Dinah could ascend to corporate godhood. All that's in the way is a single ride down an express elevator. This is it. This is her moment. All those years of work, all the long hours, all those competitors she beat, tonight is going to make everything worth it. And then the elevator stops. But when the emergency intercom crackles to life, the answers it gives her are so much worse than the silence.
Producers of many feature length retrospective documentaries that include; Leviathan: the Story of Hellraiser, Hellbound: Hellraiser II, and You're So Cool, Brewster! As well as their much sought after books such as; 245 Trioxin:  The Story of the Return of the Living Dead & Lost in the Shadows: The Story of the Lost Boys.  They also make the brilliant anthology series Dark Ditties,  a timeless celebration of classic horror blended with a warm humour and dark wit. So come along and pick their BRAINS!

3:30pm Film Screening 3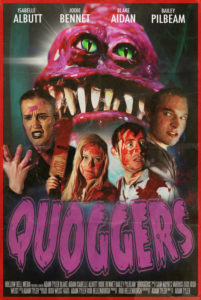 Quoggers | UK | Dir: Adam Tyler | 20 mins
While in the woods, a couple are attacked by unseen creatures, which turn on the remaining couple back at the campsite. What begins as a harmless night of discount alcohol becomes a fight for survival against a growing horde of pint sized creatures.